Office for lease in Hoan Kiem District - Update 11/2023
$0-$20
$20-$40
$40-$50
$50-$60
Office for lease in Hoan Kiem District
Hoan Kiem District is one of 4 central District, with a long history of development of Hanoi City. This area always is a priority market that located head offices by big and leading both internal and external Companies. Renting office in Hoan Kiem dist not only own the international class office but also enhance the reputation and brand name of organizations and Companies
1. Why should you choose to rent an office in Hoan Kiem district?
1.1 Central position – the heart of City
With the central location, Hoan Kiem Dist is one of the economic, financial, cultural entertainment and shopping area of Hanoi City, with the total areas of 5.29 km2 and the population of 135.000 people (data 2022). Hoan Kiem Dist located in the East – South direction surrounding by Ba Dinh Dist, Dong Đa Dist, Hai Ba Trung Dist forming a modern urban and extremely livable
1.2 Owning the top modern infrastructure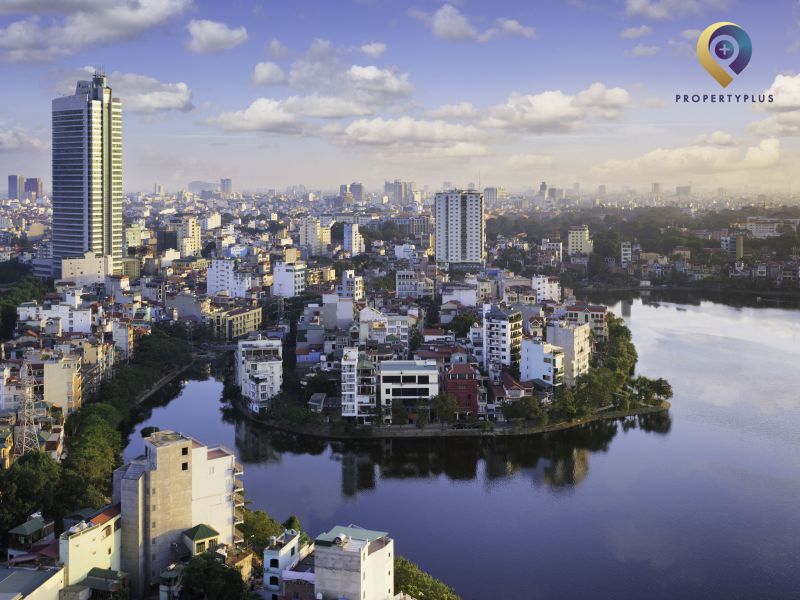 Hoan Kiem Dist owns the top modern infrastructure. This brings many benefits to The companies who rent the office in this area.
Concentrating many traffic hubs. Railway (national railway go through Hoan Kiem toward to Hanoi station, line number 1,2,3) Waterway ( Hong river located in the East of Hoan Kiem), Important road (Trang Thi, Ly Thương Kiêt, Hai ba Trung, Phan Dinh Phung) connecting to other districts and provinces in the country.
Informatics technology infrastructure developed including high speed – 5G internet, telecommunication service, advanced electronic information system. It makes a favor condition for the Companies using the technology to connect the network and control the work remotely
Providing many important utility services for the Companies including: Banking,, post office, restaurants, hotels, shops, commercial centers and other supportive services
1.3 Vibrant business environment is creating the co-operation opportunity for the companies.
Concentrating many reputation fashion shops, providing the high quality fashion products and diversity styles
This creates the favorable condition for fashion companies developing and cooperating and accesses the high- end customers
Hoan Kiem is located by many big banks, corporations and big companies, these corporations and financial organizations create a professional business environment and reliably. This supports the companies located in Hoan Kiem have advantage in dealing with the partners, increasing the competition and reputation as well in the market.
1.4 Hoan Kiem Dist kept many historical, cultural value of Hanoi and Vietnam
Center of Hoan Kiem attracted millions of tourism each year (international clients such as Eur, Australia, Taiwan, Korea…..) tourist can explore the history relics and landscapes such as : Ngoc Son temple,Vietnam Museum of ethnography Thang Long water puppet theater, Hanoi Opera house, besides, old street such as : Hang Bac, Hang Gai, Hâng Dao provide unique foods and shopping experiences, traditional craft products.
The companies in tourism fields renting office in this area inherit t this advantage to access closer with clients and foreign partners.
2. Features office for lease in Hoan Kiem district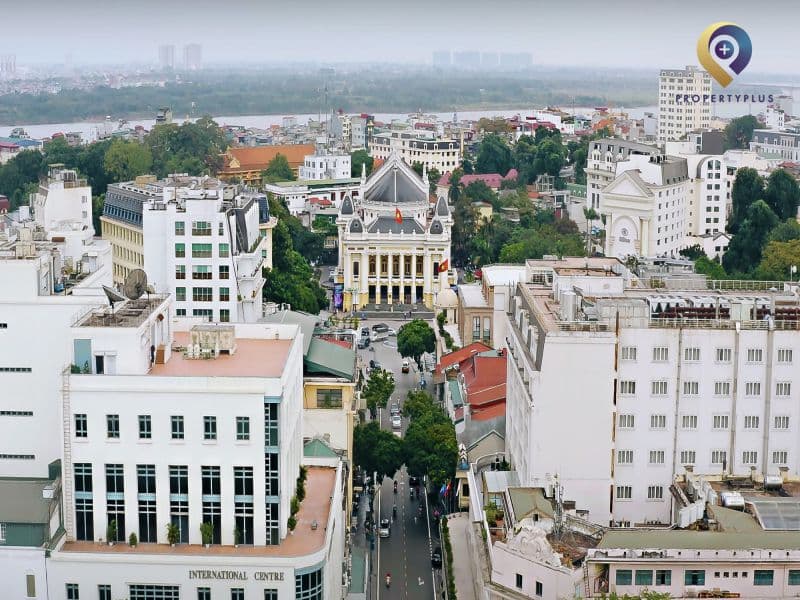 The office rental cost in this area is often higher than others due to the quality and location.
Some expensive grade A & B projects are designed in a unique way and have a French classic style and Vietnam traditional orientation.
Concentrating companies operating tn the fields of banking, finance, insurance and tourisms
In recent years, the office leasing rate in Hoan Kiem is always so high, the empty space area is not much, however, the land fund nearly end so the supply does not increase.
The places with many offices such as Ba Trieu, Ly Thai To, Tran Hung Dao, Hai Ba Trung and Ly Thuong Kiet.
Some typical projects here are : Central Building (31 Hai Ba Trung, Hoan Kiem Dist) Cornerstone (16 Phan chu Trinh, Hoan Kiem Dist) PACIFIC PLACE (83vb Ly Thuong Kiet, Hoan Kiem Dist) Opera Business Center (Trang Tien, Hoan Kiem Dist) Capital Tower ( Tran Hung Dao, Hoan Kiem Dist)
3. Rental price of office for lease in Hoan Kiem District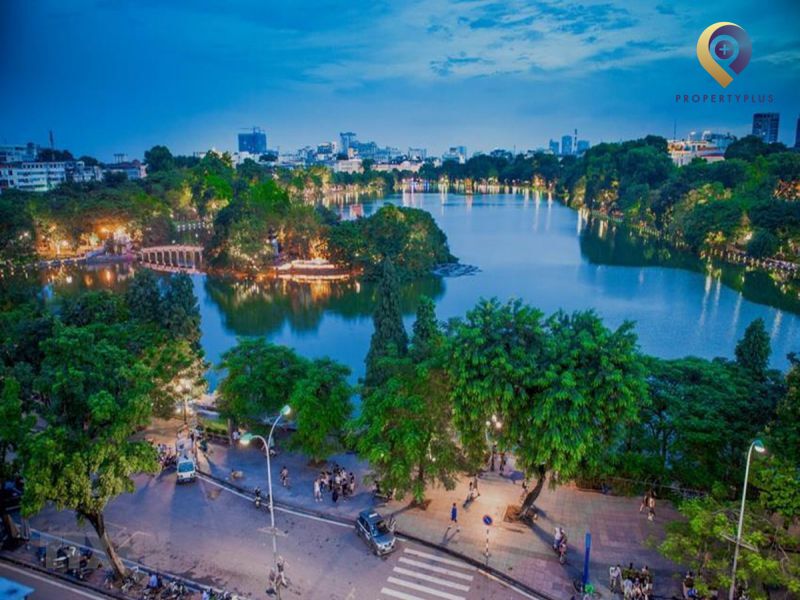 The office leasing rental in Hoan Kiem depends on the area, location, place, equipment, facility and the private types of each office building. If you are interested in renting office in Hoan Kiem Dist., you should consider and refer a lot of different information sources, contact with Propertyplus to get the exactly and specific information
No

Type of office

Rental

(including the Tax and service charge)

1

Grade A

30$ -45$/m2/month

2

Grade B

17$ -25$/m2/month

3

Grade C

9$- 15/m2/month
4. Search for offices with Property Plus
Dai Loi Real estate consulting and trading JSC is a real estate broker company in Hanoi. Propertyplus.vn is proud to be one of leading consulting Company for Companies in Hanoi, Our experts with 10 years experiences in office leasing consultancy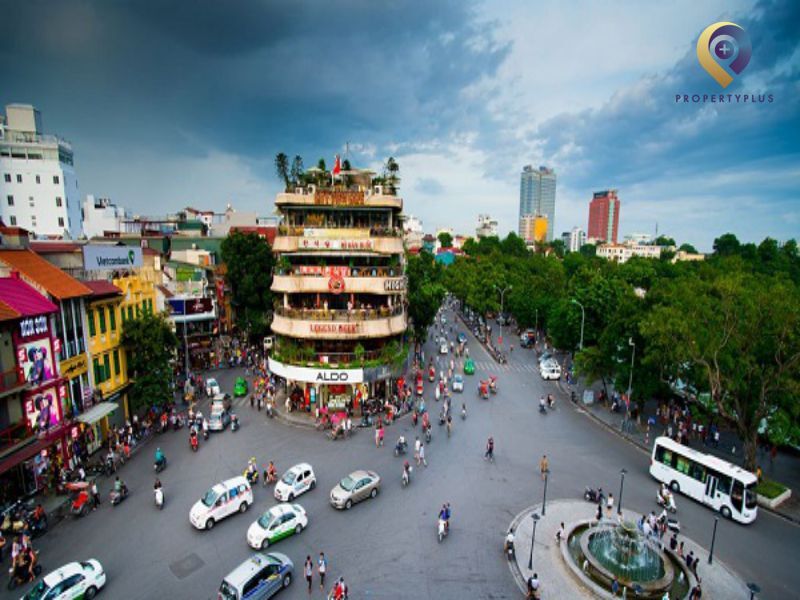 Please, contact Property Plus for more advices on each type of office rental cost and facilities in Hoan Kiem.
Information:
PROPERTYPLUS.VN
Address: 6th floor, Kinh Do Building, 292 Tây Sơn street, Dong Da Dist, Hanoi
Hotline: 0865.364.866
Email: office@propertyplus.com.vn
Let us help you find
Office for lease in Hoan Kiem District
Frequently asked questions when renting an office