Office for lease in Cau Giay District - Update 11/2023
$0-$20
$20-$40
$40-$50
$50-$60
Office for lease in Cau Giay District
Modern spaces are successful key for all Companies. Propertyplus understood that each company is also private demand when looking for their office. When arriving at Cau Giay, you will approach to vibrant and economic IT Street where the top Companies, commercial Centers, and centralized supportive services located in here. This is an ideal environment to meet and corporate with partners and develop the business network in the West of the City. Let's explore Office For Lease In Cau Giay District.
1. Why should you rent an office in Cau Giay District?
Cau Giay Dist is one of crowded Dist located on the West of Hanoi City, it will take 6 km from the center. One of important gateway with skyscraper buildings, modern urban Zones, diversified commercial Centers.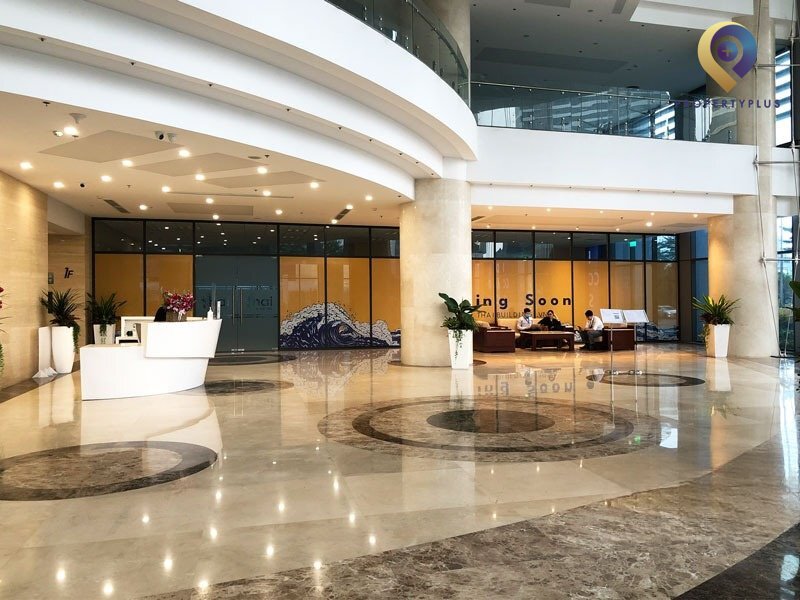 When renting office in Cau Giay Dist, You will get the wonderful benefits as follows:
Saving the time moving because the diversified and synchronous upgraded - traffic systems including: elevated railway system, BRT buses, and 50 Buses routes going on the main roads of Cau Giay Dist help the moving conveniently an quickly
Electricity ỉnastructure: there are many electrical transformation stations, and big electrical lines, ensuring the electricity stable power for Enterprises and residents in this area. In addition, the telephone, television and internet systems are also invested and upgraded often to meet the need of users.
Cau Giay is vibrant business area, focusing many companies, offices, banking, and supportive services so that renting office here will help the Companies approach the diversified business community and create the good condition to corporate and expand the business network especially in information technology field.
Concentrating many head- quarters of departments, ministries (customer department, business registrative office, department of planning and investment, Government inspection, supreme high people control institute) universities, hospitals, supermarkets, commercial centers, Gyms, , spa …….these bring big benefits for daily living of office staffs, and administrative works of Enterprises.
2. Features of office for lease in Cau Giay
Office leasing market in Cau Gay is devoping and growing strongly, the ideal destination of many external and internal Enterprises:
The office leasing in Cau Gay market is attracted more 415 Enterprises in information technology, with more than 20.000 emplyees in IT, some famous Emterprises – headquarters located here such as: FPT Corporation, Mobifone , PVI, PTI ……
Grade B and C office buildings in Cau Giay consist of 85% in Hanoi City, besides; there are some large numbers of Grade A buildings suitable to financial potential and enterprise demands.
Cau Giay Dist provides 30 percentage of office leasing supply in total Hanoi market.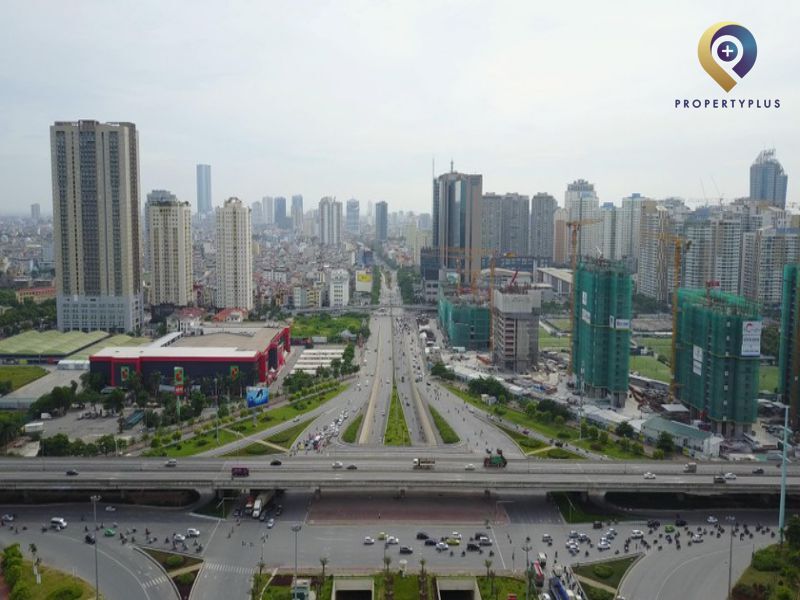 Some vibrant office leasing in Cau Giay as : Duy Tan, Hoang Quoc Viet, Duong Dinh Nghe, Trung Hoa Nhan Chinh. The Cau Giay office leasing buildings are so diversified from, Grades, scales, leasing areas, and the price is suitable to small – medium sized Enterprises and internal and external Companies.
Grade A typical buildings: FPT Tower, Indochina Plaza Hanoi, Epic Tower, HITC building……….
Grade B Buildings : Discovery Complex, Thai nam Building, Summit Building, The Vista Duy Tan, No4 Hoang Dao Thuy, Bamboo Airrways Tower…….
Grade C Buidings (cheap office leasing in Cau Giay) CTM 139 Cau Giay, The Nine, Vinata, No 5 Hoang Dao Thuy, AZ Lam Vien Complex…..
Packaged offices : Toong Hoang Dao Thuy at Building 25T2- No5 Hoang Dao Thuy Road, Green office Kim Anh alley 78 Duy Tan
Shared offices : Coworking Replus Charmvit Tower, 117 Tran Duy Hung, MindX Hoang Dao Thuy at building 29T1- N05, MPRO Duy Tan, 7th floor, Viet A Building, No 9 Duy Tan
Virtual offices: The Haven alley 86 Duy Tan, Dream Station at 2nd fllor, UDIC N04 building
3. Office rental price in Cau Giay district
There are a lot of office leasing buildings with many kind of Grades in Cau Giay but mostly Grade B and C with multi – cost, Please refer the updated board in June 2023 as follows:
No

Types of Offices

Rental

(inclusive of Tax and services charge )

1

Grade A

25$ - 35$/m2/month

2

Grade B

8$ - 28$/m2/month

3

Grade C

7$ - 14$/m2/month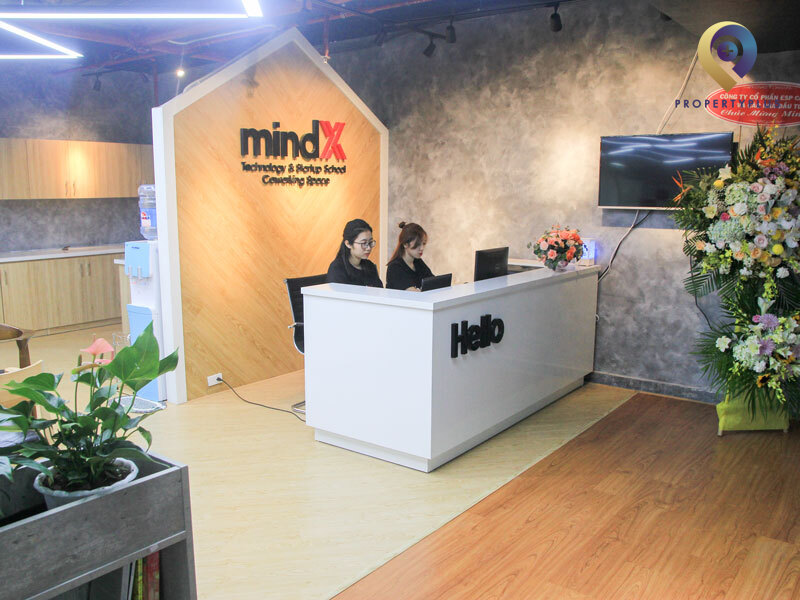 4. Search for offices to rent with Property Plus
Dai Loi Real estate consulting and trading JSC is a real estate broker company in Hanoi. Propertyplus.vn is proud to be one of leading consulting Company for Companies in Hanoi, Our experts with 10 years experiences in office leasing consultancy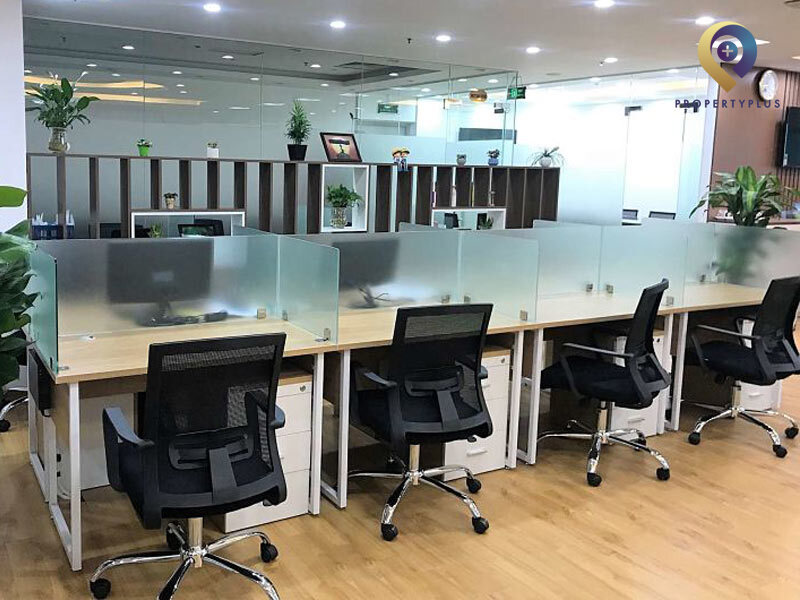 Please, contact Property Plus for more advices on each type of office rental cost and facilities in Cau Giay.
Information:
PROPERTYPLUS.VN
Address: 6th floor, Kinh Do Building, 292 Tây Sơn street, Dong Da Dist, Hanoi
Hotline: 0865.364.866
Email: office@propertyplus.com.vn
Let us help you find
Office for lease in Cau Giay District
Frequently asked questions when renting an office