Office for lease in Dong Da District - Update 11/2023
$0-$20
$20-$40
$40-$50
$50-$60
Office for lease in Dong Da District
The development of economy and Enterprisers have created high demand for renting office in Dong Da Dist, The Enterprisers from different sectors such as : finance, Real estate, information technology and health care services are looking for good quality office spaces here. Let's explore some advantages of office for lease in Dong Da District
1. Why should you rent an office in Dong Da District?
Located in the center of Hanoi City, Dong Da Dist is considered as one of the best crowded growing central Dist of Hanoi City:
It is adjcent to Ba Dinh in the North, with the boundary by Hang Dau street and Phan Dinh Phung street.
It is adjcent to Hoan Kiem in the northeast with the boundary by Le Duan street
It is adjcent to Hai Ba Trung in the East, with the boundary by Giai Phong road and Pho Vong street.
It is adjcent to Thanh Xuan Dist with the boundary by Trương Trinh street and Nguyen Trai street.
It is adjcent to Cau Giay in the West with the boundary by To Lich River
Renting ofice in Dong Da will bring a lot of your company 's bebefits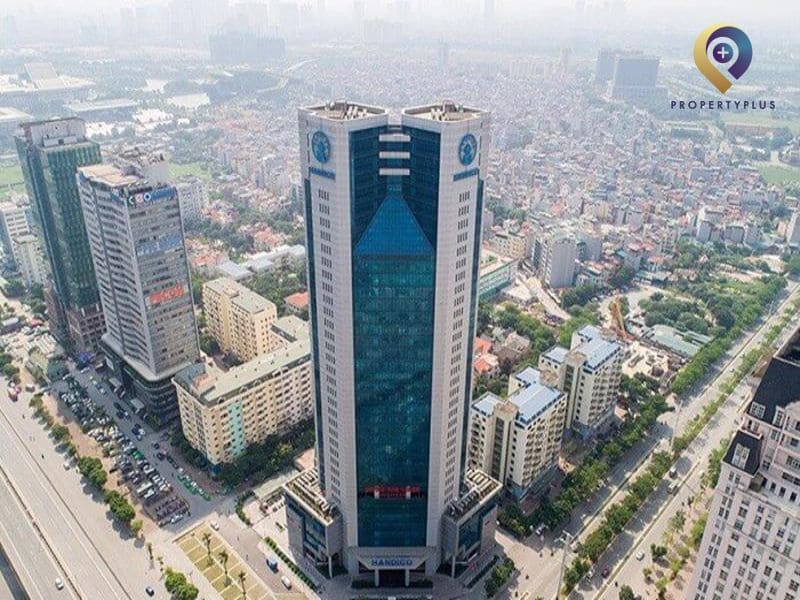 Here are some reasons why you should consider to rent your office in Dong Da.
Dong Da Dist is adjcent to some other outstanding Dists such as : Ba Dinh Dist, Hoan Kiem Dist, hai ba Trung Dist, Thanh Xuan Dist
Dong Da owns a modern transportation system completely: main roads, highways, mean of public transportation systems make it easier to move; Highway 1, Connecting axis to Nguyen Trai- Tay Son- Nguyen Luong Bang – Lang Ha, Railway No1 ( Ngoc Hoi – Yen Vien), Railway No2 (Noi Bai- Thuong Dinh) Railway No 2A (Cat Linh- Hadong)
There are alot of amendities around such as restaurants, hotels, shops, , banks, hospitals, This creates the favorable condition for clients and company's staffs use the entertainment servies : Lotte Center, Vincom Nguyen Chi Thanh, Dong Da market.
Attracted many Companies and multi- Nation organizations, reputation universities( Foreign trade University, Diplomatic university, Law university) research and development centers that make the good quality human resources , diversify of business environment.
2. Features of office for lease
Land fund in Dong Da is narow so the office leasing projects are full occupied so that the rental cost is higher than other areas. However, the office renting expenses in Dong Da Dist can be negotiated reasonablly.
Many reputated investors such as Vinhomes, Tan Hoang Minh, Kanglong, Hateco......focused on the block of flats projects and medium – high end office Buildings.
The place that located many office buildings in Dong Da are: lang Ha, Thai Ha, Huynh Thuc Khang, Hoang Cau, Tay Son, Nguyen Chi Thanh, in which, there are 68% Grade A reaching more than 80% the rate of occupy of Grade B.
After 2 years without new Grade A supply, hanoi Market welcomed 23.000 m2 office spaces from Lancaster Luminair in Dong Da Dist, bring the total of Grade A office supply up 471.737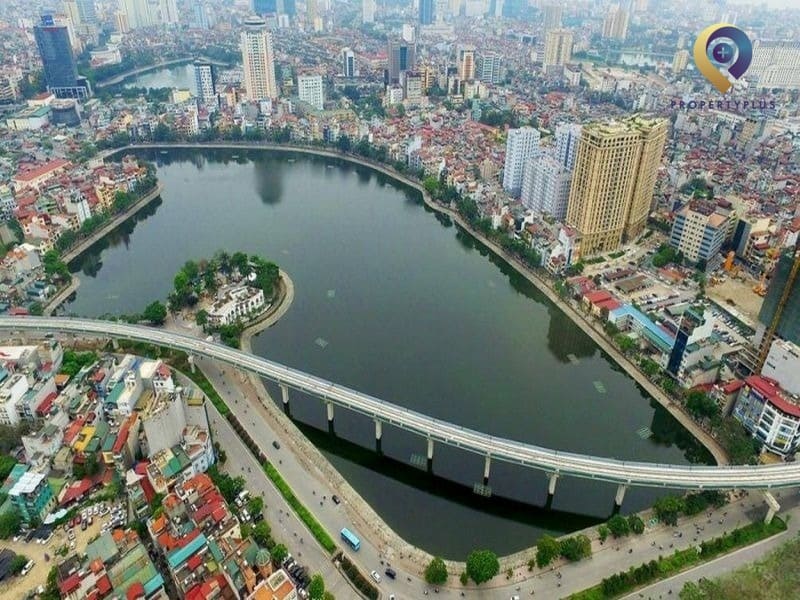 There are a suppotive professional staffs in each building helping the Enterprises solve the problems relating to the services, maintenance and repairs.
A large munber of office leasing Buildings in hanoi with full size of area, the diversity of types, full of grades (A,B,C) and packaged services......are meet the demand of big and small sized Enterprises to come.
Grade A office leasing in Dong Da: Hateco Laroma- 4A Huynh Thuc Khang, lang Thuong; TNR tower- 54A Nguyen Chi Thanh, Peak View – 86 Hoang Cau,
Grade B Buildings :Coninco Tower – 4 Ton Thanh Tung, Oriental Tower – 24 Tay Son, Mipec Tower – 229 Tây Son.
Grade C Buildings: 85 Nguyen Chi Thanh, Nguyen Khuyen Building
Packaged offices: CEKS Chua Lang, CSC Business Center......
Shared Offices: Coninco Business Center – 4 Ton That Tung, Upgen Lang Ha 21st floor and 22nd floor, VPBank Tower – 89 Lang Ha, Dreamplex – 174 Thai Ha, Dong Da, HN
Some virtual Offices in some buildings in Dong Da as : Icon4 Tower – De la Thanh, TRN Nguyen Chi Thanh, Vpbank Tower – 89 Lang Ha
3. Price of office for lease in Dong Da District by Grades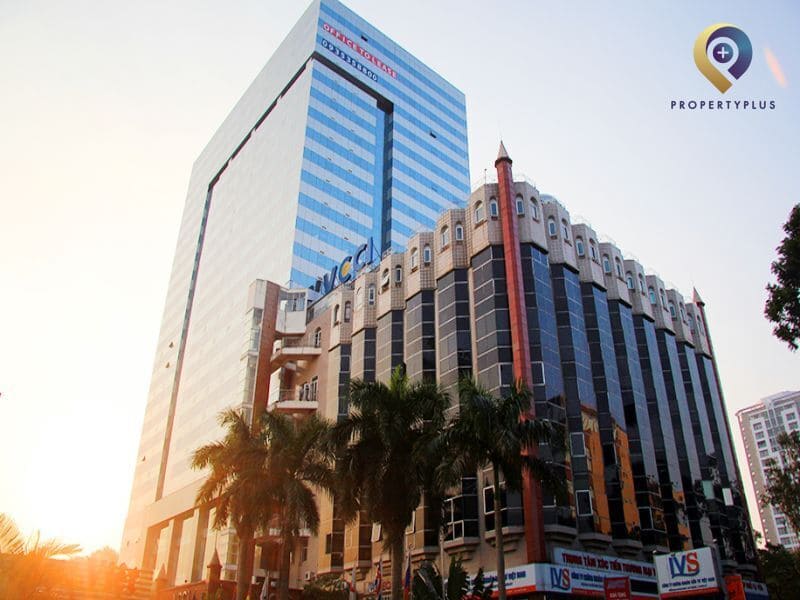 The office rental cost is devided following the quality and amenities. Here are the office rental price in Dong Da Dist by types
No

Office types

Rental

(inclusive of VAT and exclusive of services charge)

1

Grade A

20$ -30$/m2/month

2

Grade B

15$ -20$/m2/ month

3

Grade C

10$- 15$/m2/ month
4. Rent office for lease in Dong Da District with Property Plus

Dai Loi Real estate consulting and trading JSC is a Broker Company in Hanoi, Propertyplus is proud to be a leading real estate consulting Co advising to the Enterprises which want to rent office in Hanoi
During 12 years of establishment and development, we always listen, and serve by our hart the demand of customers. The Propertyplus.vn network spreads all over Hanoi with diversified office type and Grade, meet all need of customers in space, budget and all utilities of the buildings.
Please, contact Property Plus for more advices on each type of office rental cost and facilities in Dong Da District.
PROPERTYPLUS.VN
Address : 6th floor, Kinh Do Building, 292 Tay Son street, Dong Da Dist, Hanoi
Hotline: 0865.364.866
Email: office@propertyplus.com.vn
Let us help you find
Office for lease in Dong Da District
Frequently asked questions when renting an office