Office for lease in Thanh Xuan District - Update 11/2023
$0-$20
$20-$40
$40-$50
$50-$60
Office for lease in Thanh Xuan District
Thanh Xuan Dist is a young, dynamic with the speed of fast urbanizaion. Thanh Xuan Dist now is attracted by many Enterprises and Organizations who are looking for a young and potential environments. With the soft price and a good location, Thanh Xuan becomes the first choice for Enterprises and Organizations looking for a professional offices. Let's explore with Propertyplus some advantages and favors of Office For Lease In Thanh Xuan District
1. Why you should rent office in Thanh Xuan District
There are many reasons to persuade you to choose your offices in Thanh Xuan:
1.1. The traffic systems are being invested and planned, reduce the traffic jams remarkably
Close to main roads such as Nguyen Trai, Le Van Luong, Khuat Duy Tien and ring 3 road
The traffic projects are upgraded and expanded following the current plan as Nguyen Tuan road, The road to Group 3, Thanh Xuan Nam; rind 2,5 road from Nguyen Trai road to Dam Hong Road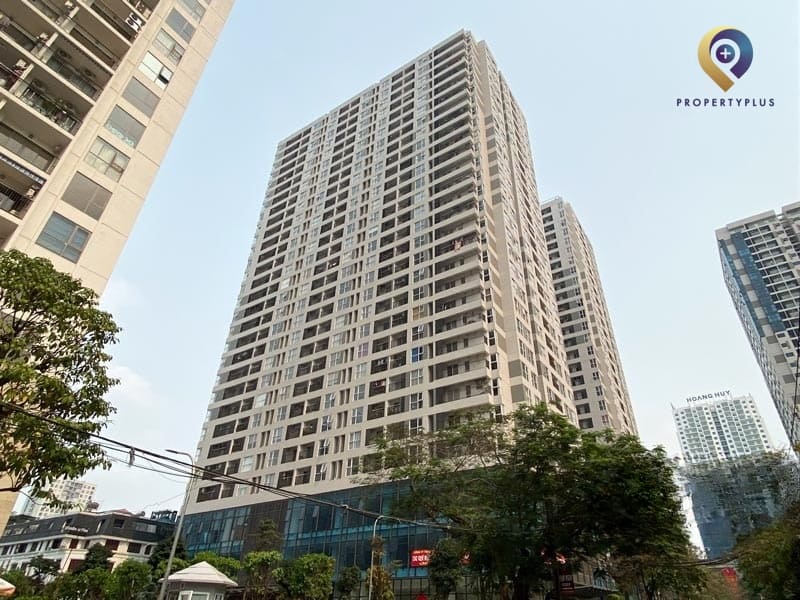 1.2 The area concentrating many factories and industrial Parks
Thanh Xuan had many factories built from a second half of the end 20th century, in which the biggest industrial Park are Cao – Xa – La (Sao vang rubber factory, Hanoi detergent factory and Thang Long Cigarette factory), there are some factories nearby such as Thương Dinh shoe factory, Winter Textile factory, Rang Dong Themos and lighing factory.....This will create a favorable condition for Enterprises and organizations of office leasing to access the labourforces and deal with the business partners in the industry field.
1.3 Many crowded urbans serving the real living demands
Thanh xuan has many development urbans such as Trung Hoa- Nhan Chinh, mardarin Garden, Ha Dinh, Royal City. These urban zones are not oly bring an ideal living spaces but also are focus of many commercial centers, service centers. Office staffs can choose to live in urban zones in order to save the moving time and to inherit all amenities in this area.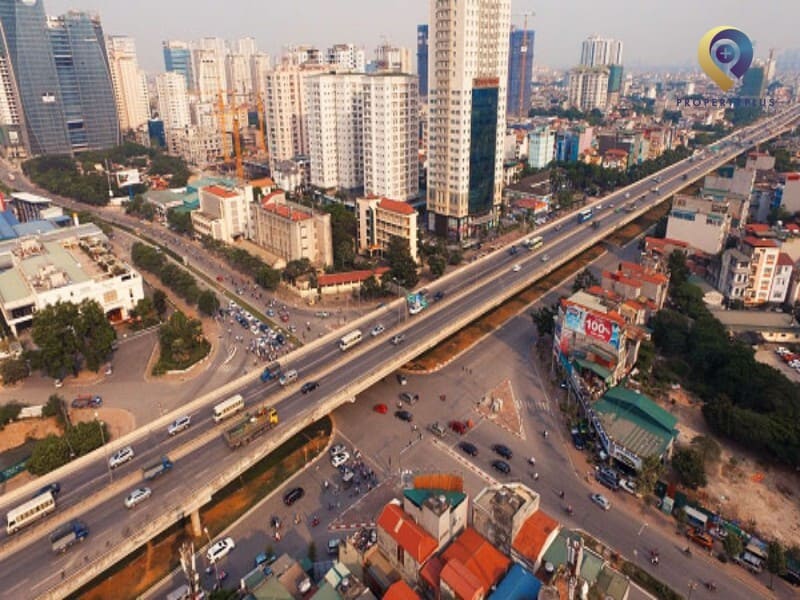 1.4 Young and abundant labourforces for Enterprises
Many universities, colleges, research institutes, research departments, vocational schools around this area: University of nature and sicence, Univerity of Social Sicence and Humanities, Dong Do University, Hanoi University
2. Features of office for lease in Thanh Xuan District
Office leasing Projects in Thanh Xuan Dist are located in the main roads such as Le Van Luong, Khuat Duy Tien, Le Trong Tan, Nguyen Trai road
Focusing many reputation real estate investors and office investors : Vinhomes, Long Giang Lands, ICC, HBI, BRG Group.....so that the projects are built in a modern and solid ways.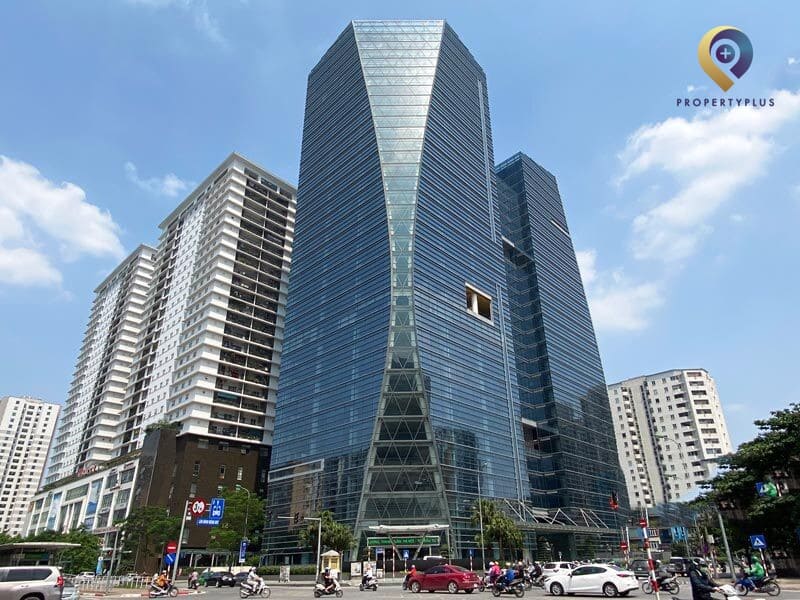 The rental price in Thanh Xuan Dist is remarked as softer than other places in the centers and inner city areas.
There are many medium and high class office Buildings in Thanh Xuan Dist, providing the professional and amenity worrking spaces. Some outstanding buildings in the Dist such as Zen Tower, Hapulico, Complex, Imperia Garrden hanoi, Artemis, Centeral Point, The Legend Tower, Licogi 13, MHDI building, Handiresco Complex.....
In addition, there are some projects providing some attrative office leasing servies:
Packaged offices : Zen Tower(12 Khuat Duy Tien); Licogi 13(164 Khuat Duy Tien) Times Tower (35 Le Van Luong)
Coworking : Shared offices : Titak (5 Diamond Le Van Luong) Office Coworking Space (Times Tower)
Virtual offices : Golden Palm (45 Le Van Luong) Diamond Flower(48 Le Van Luong)
3. Price of office for lease in Thanh Xuan
The office leasing rental in Thanh Xuan can be changed depending on many factors including the location, the area... Here are some office rental informations following the areas in Thanh Xuan:
| | | |
| --- | --- | --- |
| Area | Rental (inclusive of Tax and exclusive of seervices charge) | |
| Khuất Duy Tiến Road | 10$ -12$/m2/month | |
| Lê Trọng Tấn Road | 9$ -12$/m2/month | |
| Lê Văn Lương Road | 12$ -16$/m2/month | |
| Ngụy Như Kon Tum Road | 9$ -14$/m2/month | |
| Nguyễn Huy Tưởng Road | 8$ -15$/m2/month | |
| Nguyễn Tuân Road | 13$ -17$/m2/month | |
| Nguyễn Trãi Road | 8$ -12$/m2/month | |
| Lê Văn Thiêm Road | 12$ -15$/m2/month | |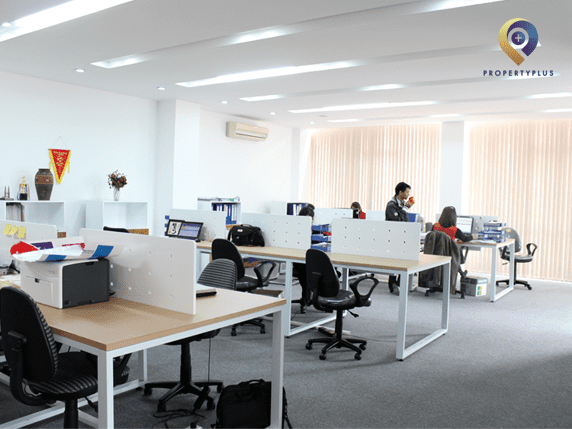 4. Look for office for lease in Thanh Xuan District with Property Plus
Dai Loi Real estate consulting and trading JSC is a real estate broker company in Hanoi. Propertyplus.vn is proud to be one of leading consulting Company for Companies in Hanoi, Our experts with 10 years experiences in office leasing consultancy
Please, contact Property Plus for more advices on each type of office rental cost and facilities in Thanh Xuan Dist.
Information:
PROPERTYPLUS.VN
Address: 6th floor, Kinh Do Building, 292 Tây Sơn street, Dong Da Dist, Hanoi
Hotline: 0865.364.866
Email: office@propertyplus.com.vn
Let us help you find
Office for lease in Thanh Xuan District
Frequently asked questions when renting an office